5-23 Carisbrooke Road Leicester LE2 3TQ
---
September 2023
---
Tuesday 5th September 2023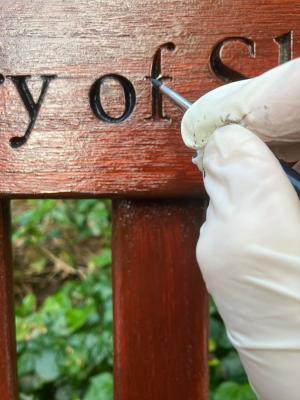 Attention to detail. The mark of a craftsman.
The 'Sheila Cross' commemorative bench has returned from restoration looking fantastic.
All thanks to Kev at main campus. Kevin was a painter and decorator by trade before joining the university staff. Who better to lovingly restore our bench?
He has done us proud. Two coats of sadolin and even picked out the lettering on the back of the bench.
Big Thank You Kev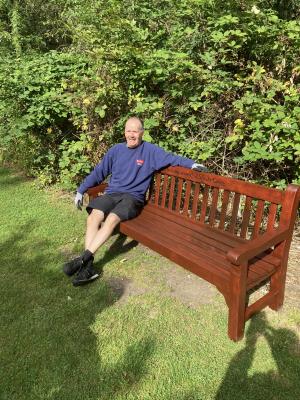 Kev enjoys the fruits of his labour.
---